Organized by China Electricity Council, State Grid Corporation of China and Adsale Exhibition Services Ltd., "The 17th International Exhibition on Electric Power Equipment & Technology" (EP China 2018) and "2018 International Exhibition on Electric Power Automation Equipment and Technology" were held successfully from 15-17 October 2018 at China International Exhibition Center, Beijing, PR China. Covering an area of 40,000 sqm, EP China 2018 attracted 27,898 trade visitors, included more than 1,700 overseas visitors from 37 countries and regions. It embodies the professionalism of EP China in the power industry. The expo was widely praised by most visitors. Over 90% of the visitors graded very satisfied or satisfied with the exhibitors' quality and the overall performance of EP China 2018.
9 Specialized Theme Zones - A Full-Spectrum Showcase of Advanced Technology and Equipment
EP China 2018 gathered a total of 912 renowned enterprises/brands from 14 countries and regions. A one-stop professional platform for equipment procurement and solutions was provided to domestic and foreign power companies, power grid companies, power engineering companies, equipment companies, power design institutes, as well as industrial users in the field of construction, petrochemical, rail transportation, steel, shipbuilding, medical and data center, etc. With over 30 concurrent symposiums, conferences and new product galleries, the visitors were able to enjoy a high-quality and diversified visiting experience. 9 specialized theme zones were divided – "One Stop Power Transmission and Distribution", "Energy Internet", "Electric Power Automation", "Energy Conservation & Environmental Power", "Electric Power Testing, Measuring & Monitoring", "Electricity Safety and Emergency Response", "Smart Metering", "the 40th Anniversary of China Reform – Electric Power Achievement Expo and Forum" and "Data Centre and Cloud Computing", to provide an all-round showcase of advanced technology and equipment for the industry.
40th Anniversary of China Reform – Electric Power Achievement Expo

State Grid, China Southern Power Grid and other Major Power companies Participated Together for the Very First Time
The 40th Anniversary of China Reform – Electric Power Achievement Expo demonstrated the development and achievement of power industry in China over the 40 years of Reform and Opening Up with 4 signature theme zones, including "Achievement of Power Industry", "Power Industry Culture", "Display Area of China Electricity Council", "Display Area of Power Enterprise". Major power corporations in China, including State Grid Corporation of China, China Southern Power Grid, China Huaneng Group Co., Ltd., China Datang Corporation, China Huadian Corporation Ltd., CHN Energy, State Power Investment Corporation Ltd., China Three Gorges Corporation, China National Nuclear Corporation, CGN Power Co., Ltd., Power China, Energy China, Guangdong Yudean Group Co., Ltd., etc., joined hands to participate in this grand occasion.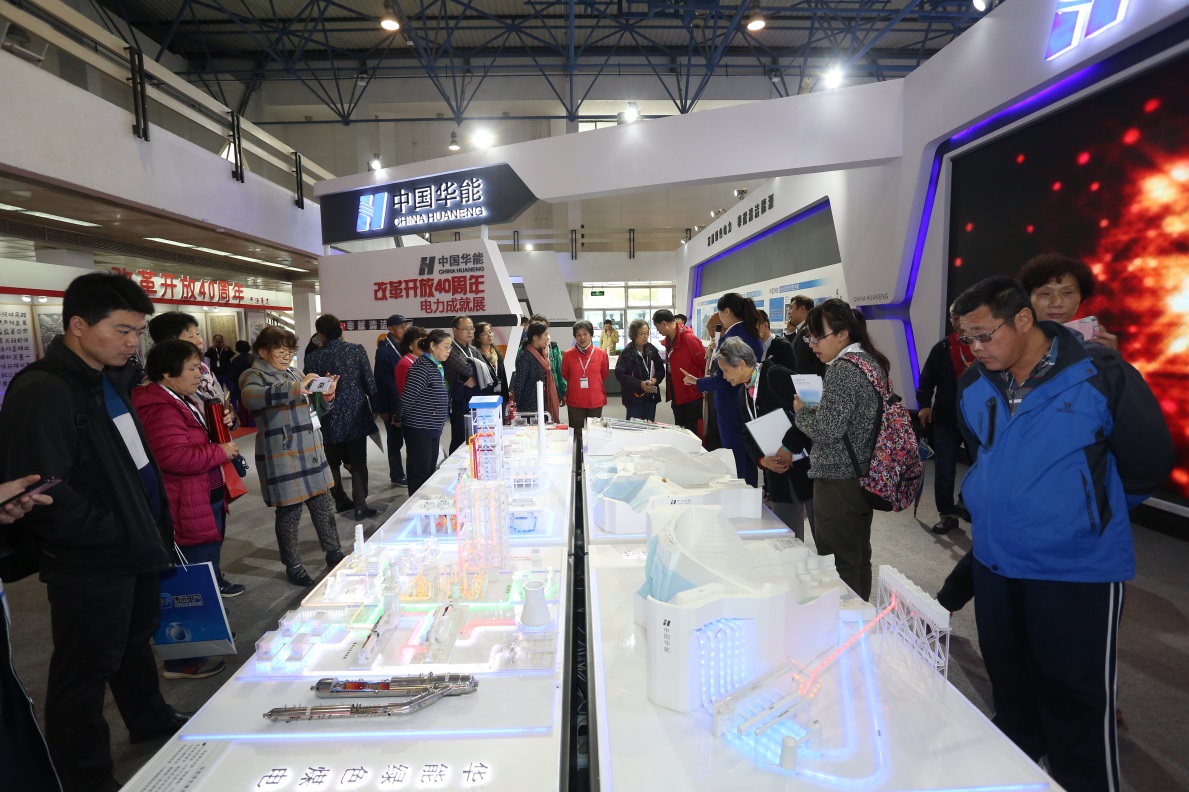 Exhibit Floor Filled with Industry Leading Enterprises and Four Pavilions
Industry's leading enterprises were eager to showcase all kinds of new equipment and cutting-edge technology as an important indicator of the power industry. Apart from the USA Pavilion and German Pavilion, Boading Electric Power Equipment Industry and Taiwan Electrical & Electronic Manufacturer's Association also participated as a large pavilion at EP China 2018.
There were numerous of local and international renowned enterprises/brands, who brought with the latest and advanced products and technology, participated as individual exhibitors, including ABB, Schneider, ChangYuan Group Ltd., CHINT, PHOENIX CONTACT, Hiprecise, SOJO, Murge, Jssen Yuan, Derui China Electric, Woer, Dechun, Staubli, MingHan, Acrel, XCMG , Han's Laser, Wuhan Bossien Safety, Qingdao Tebian, Wuxi Kaifeng, Tianxiang Electricity, MEGGER DILO, WIKA, Galaxy Biomed, Liuzhou Special, CET, Kaifeng, Pinggao, XJ Group, Nari Group, etc.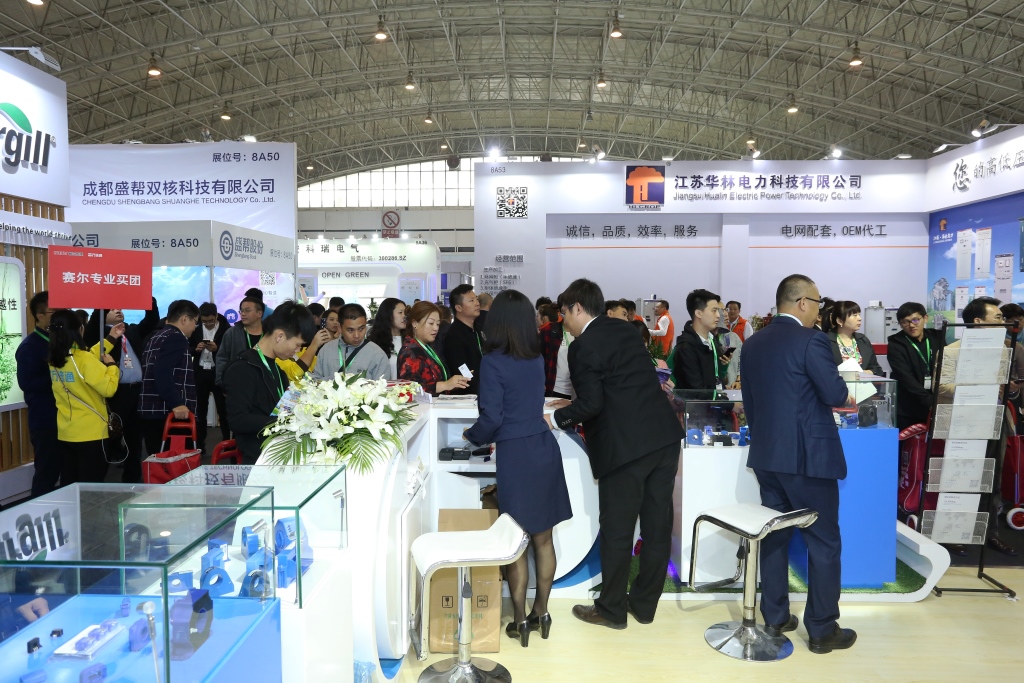 10 Sessions of New Product Gallery Releasing Cutting-edge Technology
EP China 2018 joined hands with industry's leading players - Schneider, ABB, CYG, People Electric Appliance Group Co., Ltd., Changchun National Extreme Precision Optics Co., Ltd., IntelliSAW an Emerson Company, SOJO, Nanjing Ridley Electric Technology Co., Ltd., Guangdong Kande Wei Electric Co., Ltd. to held 10 sessions of new product release. The topics included digitalized power distribution, new solid insulated MV switchgear, intelligent operation and maintenance system, integrated system for energy storage, technology for overloading distribution, etc. All sessions were attended by packed visitors.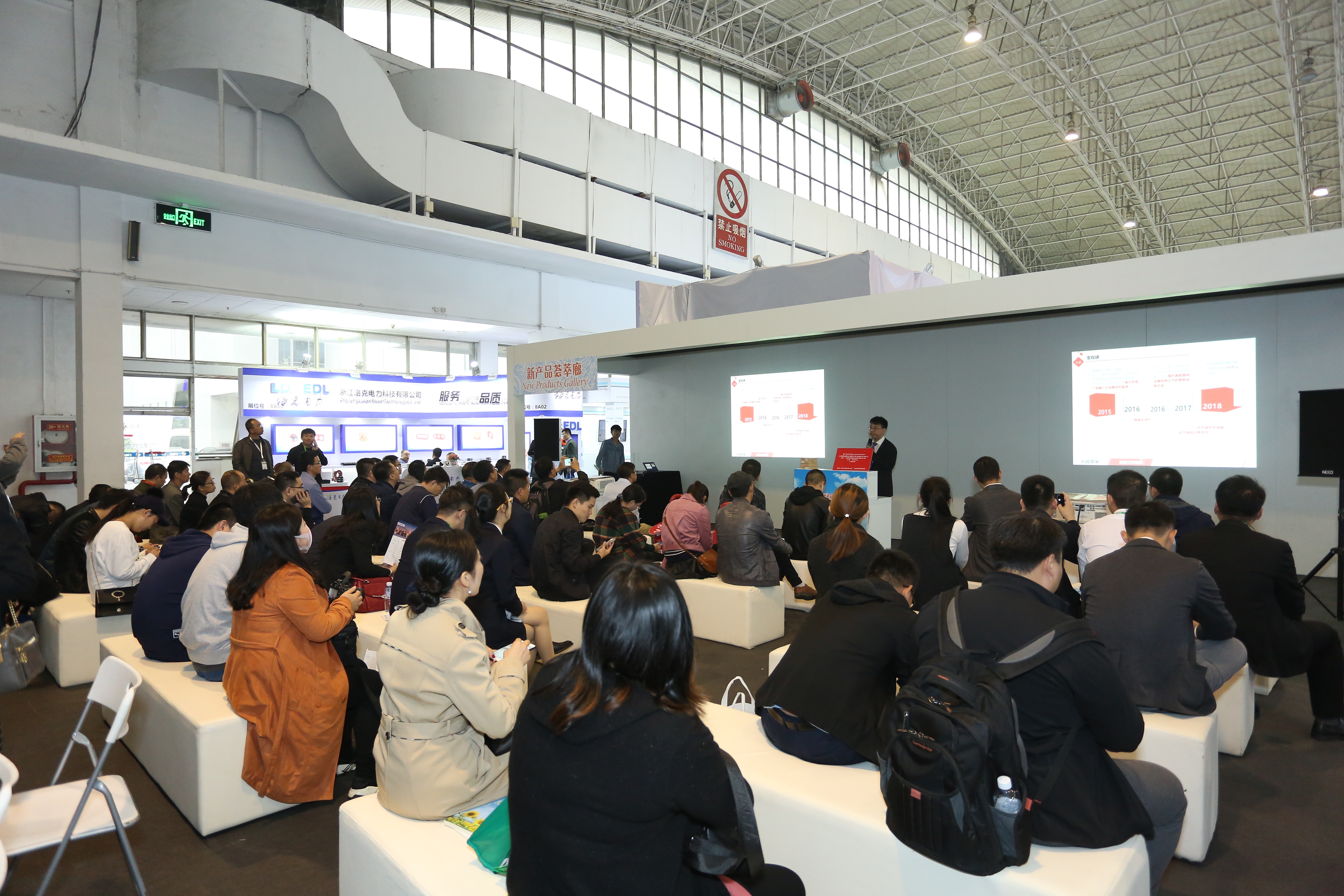 30+ Authoritative Concurrent Symposiums - In-depth discussion of Industry's Development and Hot Topics
EP China 2018 organized over 30 conferences and symposiums to facilitate visitors to visit and source according to their needs and to provide in-depth understandings on cutting-edge technology and equipment. Conferences included "40th Anniversary of China Reform – Electric Power Achievement Summit", "2018 Electricity Safety and Emergency Response", "Technical Seminar on Urban Rail Transit Power Supply", "Smart Energy Internet Forum", "Power Tour China 2018", "The 3rd China Smart Hospital Information Construction Conference", etc., which gathered more than 1,500 industry professionals.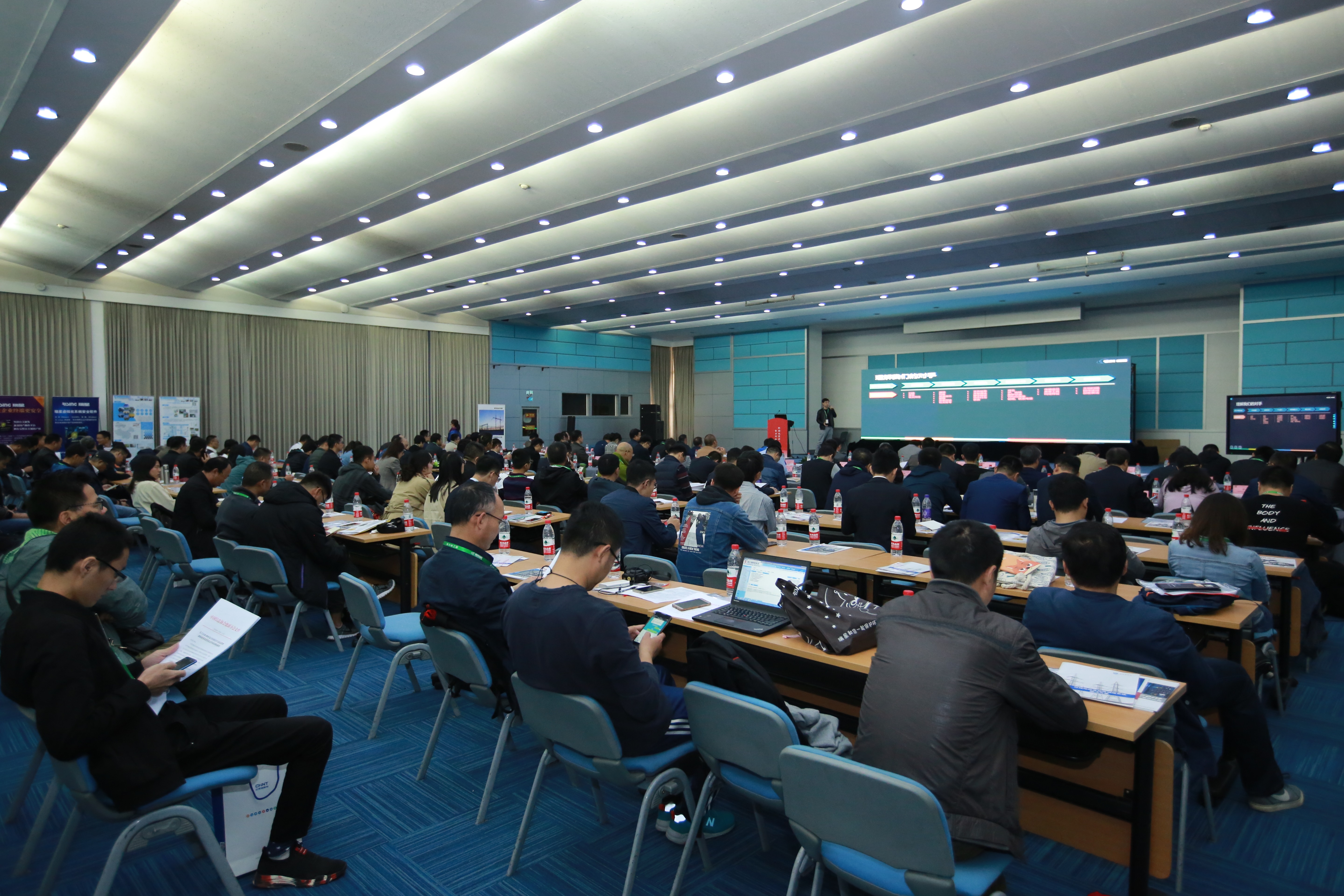 62 Local and Overseas Delegations Visited EP China 2018

The Expo has Gained Industry-wide Recognition
EP China 2018 is widely recognized as a professional electric power expo by the industry. It has gained much support from local and overseas associations, chambers of commerce and institutes. This year, more than 60 delegations formed by Stated Grid, China Southern Power Grid, various major power companies, Jiangsu Province Electric Power Engineering Association, Shanghai Electrical Apparatus Manufactures Trade Association, Natong Transformers Industry Association, North China Electric Power Design Institute, State Nuclear Electric Power Planning Design & Research Institute Co., Ltd., Institute of Architecture Design and Research Chinese Academy of Science, China Railway Communication and Signal Survey & Design Institute Co., Ltd., Beijing China Railway Construction Electrification Design & Research Institute, Hebei Water Conservancy Hydropower Reconnaissance Design Institute, etc., attended the expo. Overseas delegations were mainly from Southeast Asia.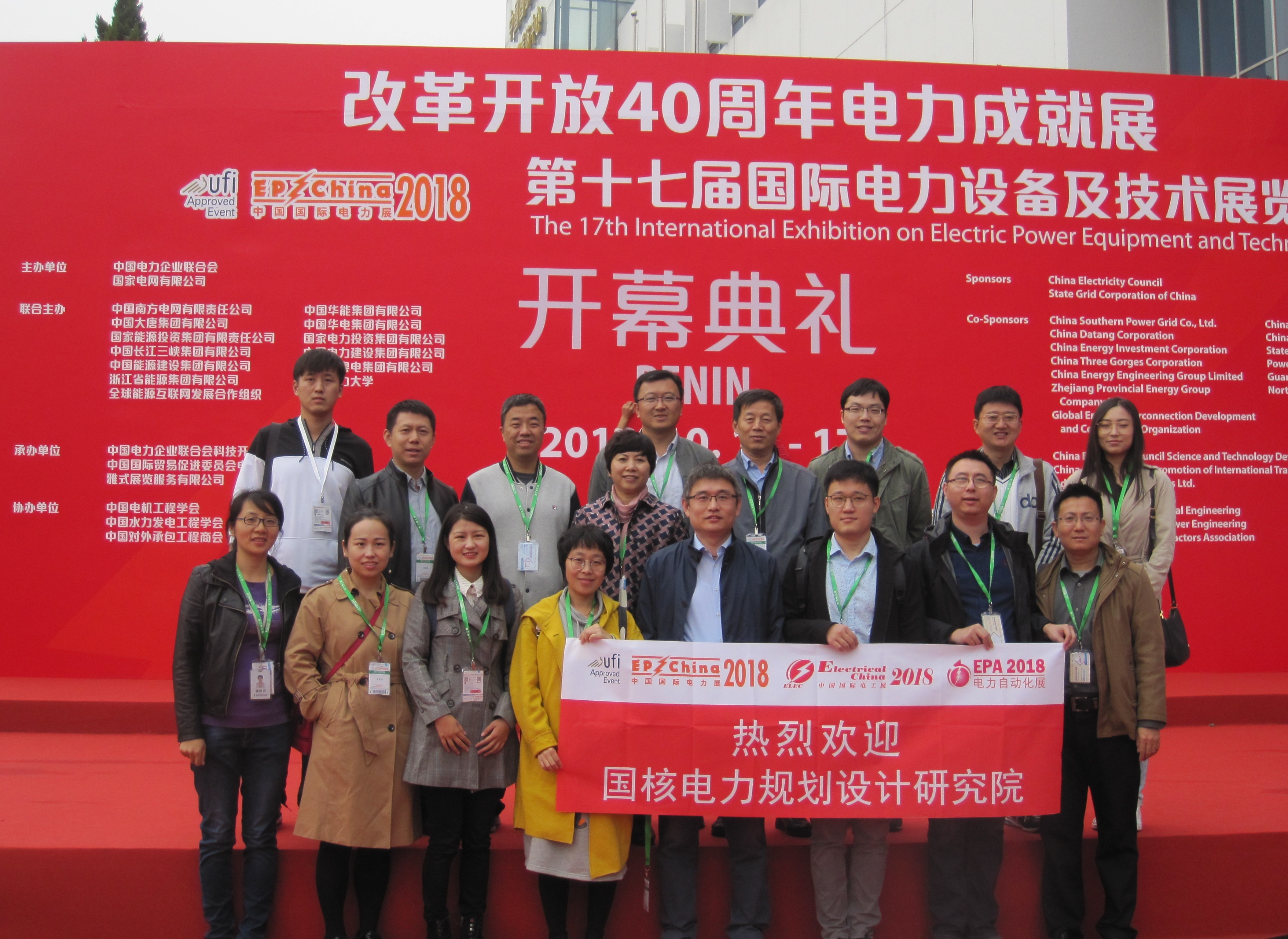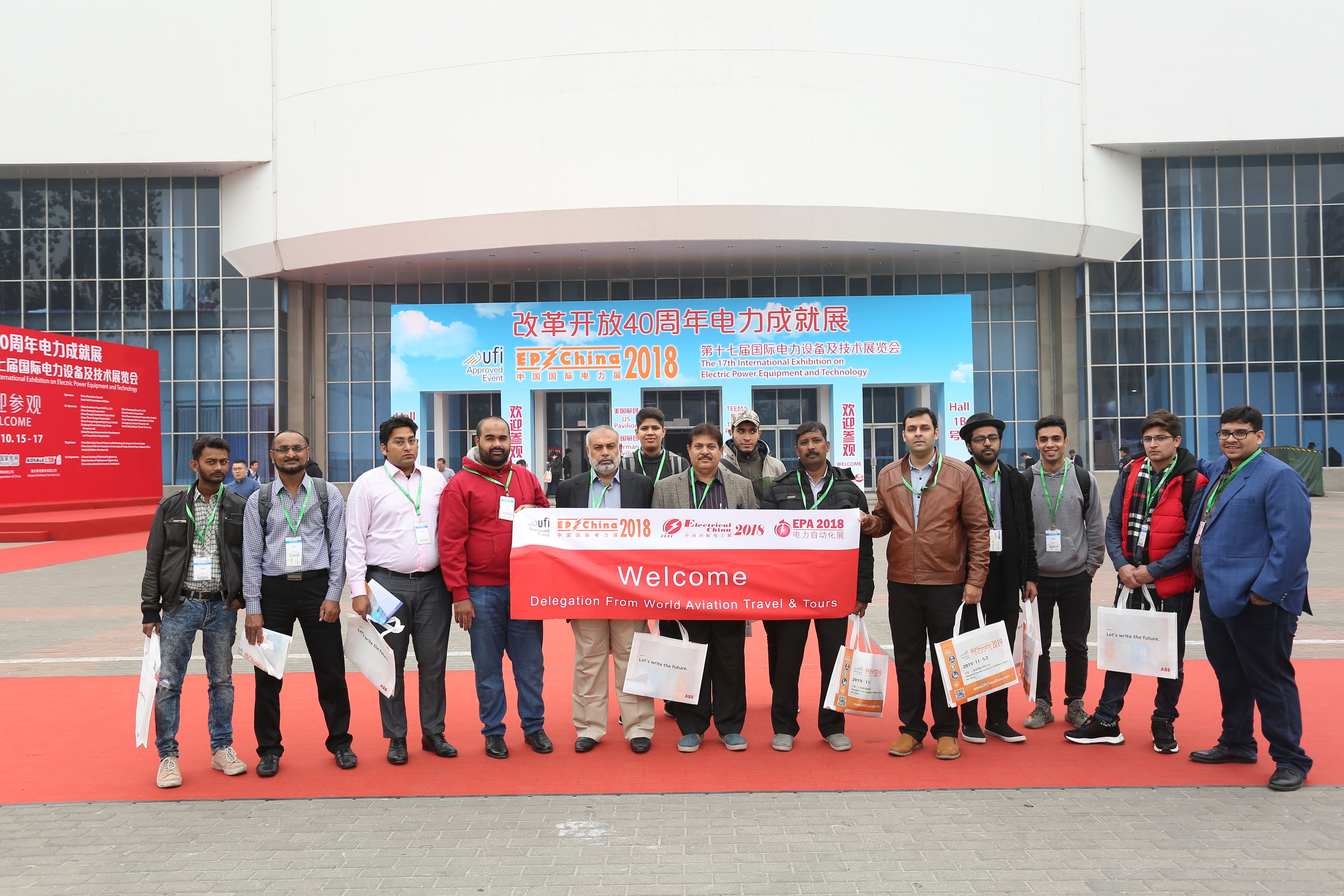 EP Shanghai 2019 to be held in November at Shanghai New International Expo Centre

Scale Reaches New Height
EP Shanghai 2019 will be held on 6-8 November 2019 at Shanghai New International Expo Centre, PR China. The scale of the exhibition will be expanded to 55,000 sqm. EP Shanghai 2019 website is now open, welcome to browse and pre-register for early bird privileges.
Pre-register now for EP Shanghai 2019 at
https://www.epchinashow.com/EP19/preregistration/eng/visitor_pre-registration
For more information of the fair, please feel free to contact Adsale Exhibition Services Ltd or visit the fair website at
www.EPChinaShow.com
--- End ---
EP China / EP Shanghai, jointly organized by China Electricity Council, State Grid Corporation of China and Adsale Exhibition Services Ltd., are held in Beijing and Shanghai rotationally. Since its launch in 1986, EP exhibitions are recognized as the electric power and electrical exhibition in China, extensively supported by major power group corporations and power grid corporations of China. It is also the electric power event in China that is endorsed as a UFI Approved Event and recommended by The Ministry of Commerce of PR China since 2013.
Issued by Adsale Exhibition services Ltd.
Should this release be published, please kindly send us a copy for record.
For exhibiting enquiry:
Hong Kong Office:
Ms. Queenie Fung / Mr. Edward Tang
Tel: (852) 2811 8897
Fax: (852) 2516 5024
E-mail:
power@adsale.com.hk
Fair website:
www.EPChinaShow.com
For visitor and media enquiry:
Hong Kong Office:
Ms. Anna Luk / Ms. Yoyo Cheung
Tel: (852) 2516 3342 / 2516 3379
Fax: (852) 2516 5024
E-mail:
epchina.pr@adsale.com.hk
Adsale Exhibition Services Ltd
Address: 6/F, 321 Java Rd, North Point, Hong Kong
Adsale Group:
www.adsale.com.hk