EP Shanghai Grand Opening
Celebrating the Largest Scale in 31 Years of History
Publish Date: 2017/11/20
Organized by the China Electricity Council and Adsale Exhibition Services Ltd, "The 11th International Exhibition on Electric Power Equipment & Technology" (EP Shanghai 2017), "The 10th International Exhibition on Electrical Equipment" and "The 2017 China International Exhibition on Energy Conservation and Environmental Protection Equipment and Technology" will be opening on November 20 to 22 at Shanghai New International Expo Centre.

Themed "Building the Global Energy Interconnection",EP Shanghai gathers 900 local and international electric power and electrical equipment companies from 20 countries. From the procurement of materials and equipment to the technical innovation and exchange, EP Shanghai provides domestic and international power companies, power grid companies, power plants, power engineering companies, power supplies companies, power design institutes, and industrial users such as construction, rail transit, steel and shipbuilding industries a one-stop platform for the procurement of equipment and solutions. The scale of the exhibition continued to expand. This year EP Shanghai has moved to Shanghai New International Expo Center to meet the demands of more than 30 concurrent conferences and events, as well as business matching and new technology / new product gallery. The expansion has created a rich and diverse exhibition experience for the industry visitors. Visitors can find their target equipment suppliers more specifically and have a deeper understanding of the international frontier technology as EP Shanghai has divided into five specialized theme zones - one-stop solution to power transmission and distribution, power automation, smart grid, environmental and power conservation and power testing, measuring and monitoring.

VIP who attended the opening ceremony include Mr. Han Shui, Chief Engineer of China National Energy Administration, Mr. Yang Yang, Deputy Director of Electric Power Dept. of National Energy Administration, Mr. Qiu Shui Lu, Director of East China Electricity Regulatory Bureau, National Energy Administration, Mr. Qian Jun, Director of National Energy Administration East China Regulatory Bureau, Mr. Zhou Qiang, Deputy Director of Shanghai Municipal Development and Reform Commission, Mr. Yang Kun, Deputy Executive President of China Electricity Council, Mr. Yu Chong de, Vice Chairman and Secretary-General of China Electricity Council, Mr. Wang Zhixuan, Vice President of China Electricity Council, Mr. Zhang Ke Lin, Executive Vice President of China Machinery Industry Federation, Mr. Zhu Yue Long, Deputy President of China Society for Hydropower Engineering, Ms. Yu Xiao Hong, Vice President of China International Contractors Association, Mr. Jie Yu Bin, Deputy Director of China National Chemical Information Center, Mr. Conrado B. Demdem, the Philippine Consulate General Shanghai, Mr. Ryu Jae Sun, President of the Korea Electrical Contractors Association, Mr. Zheng Xiang Zhi, Chairman of Taiwan Lhasa Association, Mr. Wang Min, Deputy General Manager of State Grid Corporation of China, Mr. Xu Chao Ying, Chief Engineer of China Southern Power Grid, Mr. Liu Ancang, General Manager of China Huaneng Group East China Branch, Mr. Ying Guangwei, Secretary of China Huadian Corporation Shanghai Branch, Ms. Wang Yuhong, Vice President of China Guodian Corporation Research Institute, Mr. Huang Chen, Deputy General Manager of Shanghai Electric Power Company, State Power Investment Corporation, and other industry leaders, relevant leading enterprises, media, relevant agencies experts, the state diplomatic envoys to China, foreign chambers of commerce and business representatives.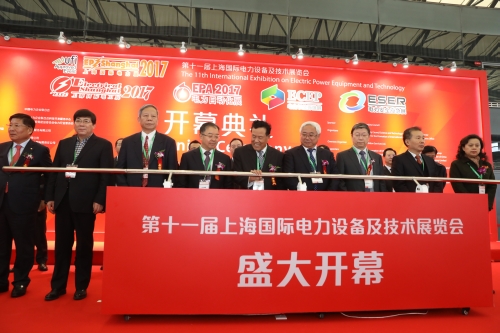 Local and International Exhibitors Fully Covers the Industry Chain

As an important indicator of the power industry, EP Shanghai has attracted the power equipment suppliers industry's representative to support by participating actively. In addition to the United States Embassy Commercial Department, the German Pavilion, Jiangsu Power Transmission and Distribution Pavilion and the Taiwan Electrical and Electronic Manufacturers Association pavilions exhibitors, here are many local and international industry leading enterprises. Brands such as State Grid, Southern Grid, ABB, Eaton, CYG, LSIS, Jiangsu Senyuan, Beihai Galaxy, AEG, Mingyang, Comking, SOJO, Phoenix Contact, Acrel, Xuji Group, Pinggao Group, DFE, Nari Group, SPC Environment Protection, Zhejiang Energy, Datang Group and CPCEP etc will showcase their latest technology, and provide the industry with the opportunity to upgrade their equipment to an advanced level.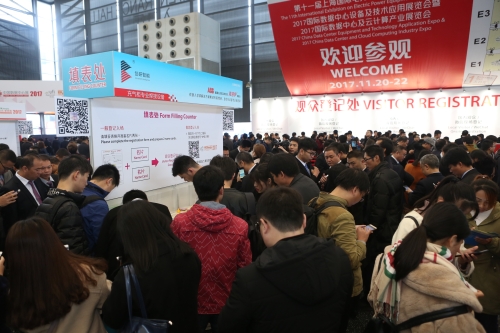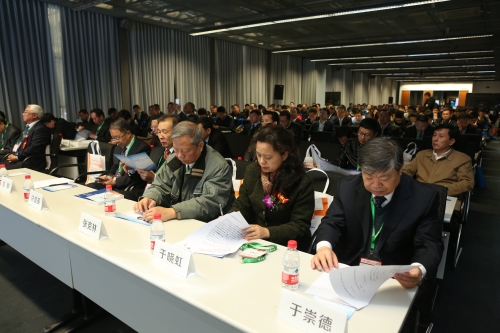 In addition, EP Shanghai will hold 11 New Product Galleries from leading enterprise of the electric power industry, releasing the latest, most cutting-edge technology and products to visitors and exhibitors at the venue. The New Product Galleries provides an industrial front end platform for technology exchange.

Concurrent Events and Conferences not to be missed

"Belt and Road" has become a "new protagonist" of economic globalization and a major step forward for China in developing its shared economy with other countries along the line. However, the challenges brought by the innate environmental factors such as the uneven development of different countries, great cultural differences and uneven distribution of resources have become stumbling blocks for international cooperation. Common issues such as how to avoid vicious competition due to the co-existence and how to effectively achieve synergetic development will be explored in depth through the "Belt and Road Initiative Development Opportunity Forum" organized by China Electricity Council and China International Contractors Association. During the same period, relevant official departments, associations and state and private companies will be invited to share practical tips on the obstacles to overcome the inherent conditions of the "Belt Road Initiative", form more consensus on cooperation and consolidate the confidence of all walks of life in transnational cooperation in the Belt Road Initiative.

Meanwhile, on the first day of the show, the show will take the lead in holding the "Global Energy Internet Technology Forum", the "Energy Internet Standards Association", the "2017 Power Industry Energy Conservation and Environmental Protection Forum and Technology Application Conference" and a series of seminars and technical exchanges. The Global Energy Internet Technology Forum will study current industry work on the energy Internet, including the work of standard systems in different countries and departments, introduction and convergence of transmission and distribution grid standards and demand-side standards (interface, communication protocol, Data exchange standards, etc.). Business Matching will also be held on the first day afternoon to allow professional visitors and domestic and overseas related exhibitors representing the power industry to directly understand and exchange information, address procurement needs and gain insight into new technologies and equipment.

The following day, the "China Power Safety and Emergency Management Forum 2017", the "2017 Power Industry Forum on Energy Conservation and Environmental Protection and Technical Applications", the "Low Voltage Intelligent Power Distribution System Technology Forum and Intelligent Distribution and Energy Efficiency Management" Solution Summit", "2nd China Data Center Energy Conservation Technology Conference" will continue to provide the industry with the opportunity to understand the hot topics in the industry.

Over 50 Local & Overseas Delegations

As Asia's leading and largest domestic electric power and electrical equipment exhibition, more than 50 professional delegations were invited to EP Shanghai. Domestic delegation including Shanghai Society of Civil Engineering, Shanghai Electric Power Design, Shanghai Institute of Traffic Engineering, Shanghai Electric Power Engineering Association, Maanshan Economic and Information Technology Commission, Tianjin Electric Power Engineering Society, Beijing Electric Power Enterprise Association, Ning Bo Electrical Equipment Industry Association, Jiangsu Province Electric Power Engineering Association, Henan Electric Power Enterprise Association, Nantong Power Industry Association, Nantong Transformer Industry Association, Taizhou Electrical Engineering Institute, Zhuhai Smart Power Grid Industry Alliance, Xiangshan County Transmission and Distribution Chamber of Commerce, Taicang Power Supply Company, State Grid Qidong City Power Company; Leading Enterprises including Shenhua Group, Huadian Group, Shenergy Group, Sinopec, Siemens, GE etc. will also form delegation to attend the exhibition; Overseas delegations are from countries such as Korea, Pakistan, Mongolia. Among them, the Korea Electrical Contractors Association will lead a delegation of 40 people to visit the exhibition site and will sign a memorandum of understanding with The Electric Power Industry Office of China Council for the Promotion of International Trade. EP Shanghai is expected to attract 26,000 global professional visitors and the power industry is welcome to visit.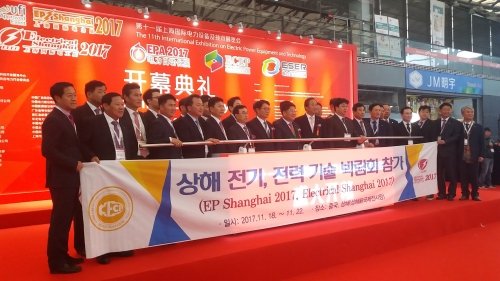 For more information of the fair, please feel free to contact Adsale Exhibition Services Ltd or visit the fair website at www.EPChinaShow.com



--- End ---



EP China / EP Shanghai, jointly organized by China Electricity Council and Adsale Exhibition Services Ltd., are held in Beijing and Shanghai rotationally. Since its launch in 1986, EP exhibitions are recognized as the largest and the most reputable electric power and electrical exhibition in China, extensively supported by major power group corporations and power grid corporations of China. It is also the only electric power event in China that is endorsed as a UFI Approved Event and recommended by The Ministry of Commerce of PR China since 2013.

Issued by Adsale Exhibition services Ltd
Should this release be published, please kindly send us a copy for record.

For exhibiting enquiry:
Hong Kong Office:
Ms. Queenie Fung / Mr. Edward Tang
Tel: (852) 2811 8897
Fax: (852) 2516 5024
E-mail: power@adsale.com.hk
Fair website: www.EPChinaShow.com

For visitor and media enquiry:
Hong Kong Office:
Ms. Anna Luk / Ms. Ophelia Yu
Tel: (852) 2516 3342 / 2516 3379
Fax: (852) 2516 5024 E-mail: epchina.pr@adsale.com.hk

Adsale Exhibition Services Ltd
Address: 6/F, 321 Java Rd, North Point, Hong Kong
Adsale Group: http://www.adsale.com.hk