Growing digitalization and automation in power sector is inevitable. As the development of smart grid in China grows rapidly under the national strategy, there is widespread adoption of distribution automation, electric power information system and digitalization technology. Organized by China Electricity Council and State Grid Corporation of China, EP Shanghai 2019 will be held from 6-8 November at Shanghai New International Expo Centre, PR China. The 3-days expo will aggregates numerous of leading automation enterprises, showcasing the advanced and latest Solutions and Equipment for the industry. 
Leading Automation Exhibitors Preview

Acrel is one of Chinese famous manufacturers in electrical measurement and controller. Acrel products and energy management system has been selected in huge projects like as Olympic Stadiums、Shanghai Southern Railway station、the village of WORLD EXPO etc.
Website: www.acrel.cn
Main Products:
electrical components

electrical measurement

energy management and monitoring system,

electrical prepaid energy management system,

hospital safety power supply solution,

PV station management system, 

electrical fire monitoring and management system
Hyliton is the leading manufacturing expert of new equipments in the industry of power distribution networks in China; it's also the first manufacturer of open current transformer in China. It has over 16 years experience in the domestic market, the products have widely used in Beijing Olympic Stadium, the Shanghai Expo Park, high-speed railway projects, many Urban and Rural Distribution Networks construction projects of State Grid and some of the overseas distribution networks projects.
Website: www.hyliton.com
Main Products:
Instrument Transformers

Power Distribution Electronics

Power Distribution Equipment

A professional manufacturer engaged in R & D, manufacturing and sales of power automation products. Products with complete intellectual property cover dozens of categories including high-voltage electrical contacts wireless temperature measurement, switch status measurement and intelligent control devices, temperature and humidity monitors.
Website:www.hzsuper.cn
Main Products:
SPS061V2 wireless 

SPS067 intelligent infrared

SPS070V2 clamp

SPS071 busbar temperature

Tellhow has the comprehensive strength of designing, manufacturing, and installing intellectualized building electric products such as smart central air-conditioning, intelligent generating set and power equipment, etc. We successfully hosted "The Third National Symposium of Intelligent Building Technology", leading the development of the domestic intelligent building electrical industry.
Website: www.tellhowdl.com
Main Products:
HV Switchgear

LV Switchgear

Cabled Equipment

Box Substation

Electrical Components

One of the leading manufacturers and hi-tech enterprises of terminal blocks in industrial connection fields .Meanwhile, Degson's laboratory is the first one authorized by both UL VDE in Asia.
Website:www.degson.com/en
EP Shanghai 2019
6-8 November 2019 l  Shanghai New International Expo Centre, PR China 
The Only Electric Power Expo organized by China Electricity Council and State Grid Corporation of China and recommended by the Ministry of Commerce of PR China, endorsed as UFI Approved Event.
The Most Authoritative and Specialized Electric Power Expo in China - gathering over 1000 industry leading enterprises/brands under one-roof. 
International Pavilions: The USA, Germany, Czech, Taiwan
With 55,000 sqm exhibition area; Scale reaches new height.
Specialized Theme Zones – "One Stop Power Transmission and Distribution", "Electric Power Automation", "Electric Internet of Things (SG-EIOT)","Electric Power Testing, Measuring & Monitoring", "Data Center", "Power Generating Sets & Energy Storage"
Industry Experts Gather at 30+ Concurrent Conference & New Product Gallery
Hong Kong: (852) 2811 8897
Shanghai : (86 21) 5187 9766
Shenzhen: (86 755) 8232 6251
Beijing: (86-10) 8460 2766
Email:
Website:www.epchinashow.com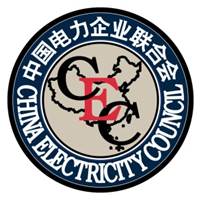 China Electricity Council
State Grid Corporation of China
China Electricity Council Science and Technology Development Service Center
China Council for the Promotion of International Trade, Electric Power Industry Office

Adsale Exhibition Services Ltd.